Differences between excavator Track rollers and bulldozer track rollers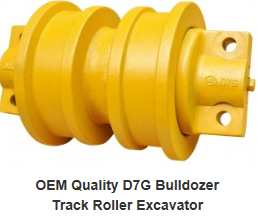 Excavator chassis accessories mainly include four wheels and one belt: four wheels refer to supporting wheels, driving wheels, guide wheels, and tow chain wheels; one belt refers to crawlers.
The rollers play a supporting role and are located between the lower surface of the left/right beam of the chassis and the track, depending on the tonnage of the excavator.
Usually there are 5-10 on one side. So what is the difference between the excavator roller and the bulldozer roller?
The track roller structure is composed of wheel body, track roller shaft, bushing, sealing ring, end cover and other related components. Rollers can be divided into unilateral rollers and double-sided rollers;
rollers for excavators and rollers for bulldozers. The rollers of excavators are generally painted in black, and the rollers of bulldozers are generally painted in yellow. Probably the difference between the excavator roller
and the bulldozer roller.
The roller bearing is heavy, it supports the weight of the excavator and bulldozer, and allows the crawler to move along the wheel. It has high strength requirements, and generally uses sliding bearings;
and the installation position is close to the ground, and it is often submerged in rock, soil and muddy water. The sealing requirements are high, the sealing is tight, the friction is large, and it is not easy to rotate.
It can only be rotated after bearing the load.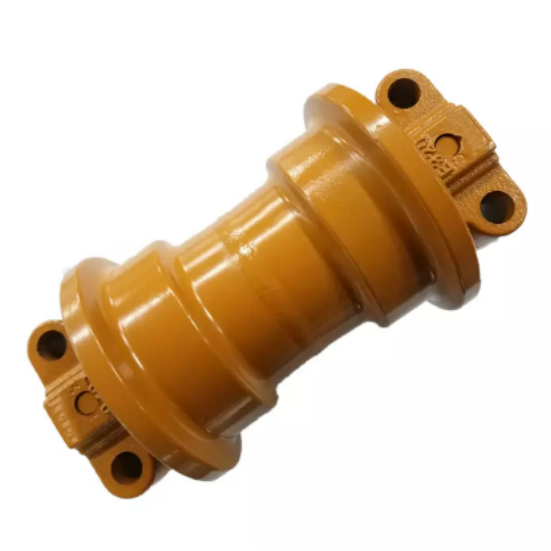 As the core component of the excavator track chassis, the excavator roller is directly related to the reliability and working efficiency of the whole machine. It is very important to choose a good excavator roller
for subsequent applications, so it is necessary to do a certain amount of maintenance work. The purpose of implementing maintenance is to reduce machine failures, increase equipment life,
and reduce machine downtime; Improve efficiency and reduce operating costs.
---
Post time: Dec-28-2022