Blackouts and electricity rationing have struck around 20 provinces across China over the past month.
This round of power cuts has baddly affected factories, and the supply of the undercarriage parts, cost will be increased till the end of year 2021.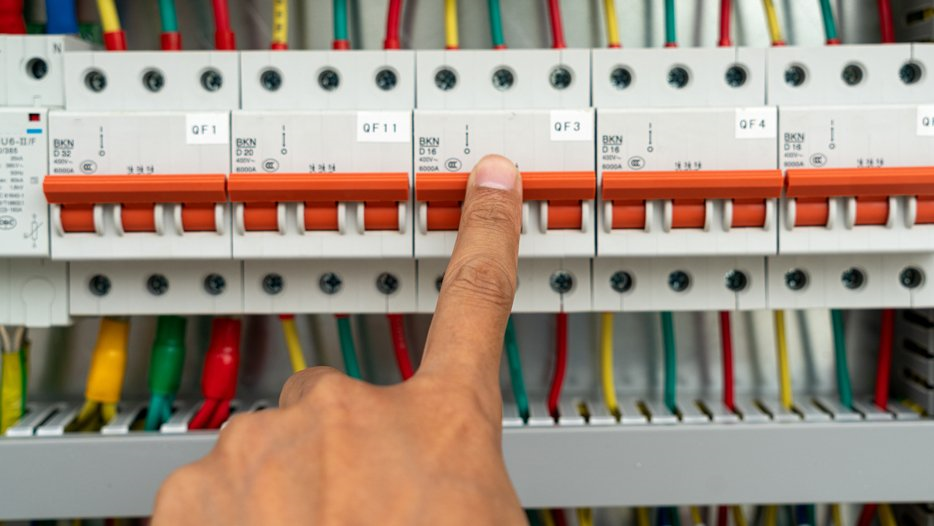 Below is the news from CARBON BRIEF for you to better know more the details.
Key developments
'Unprecedented' power cuts hit China
WHAT: A large part of China has experienced severe blackouts or power rationing over the past month, which has seen factories grinding to a halt, cities halting light shows and shops relying on candlelights, according to various reports (here, here and here). Three provinces in north-eastern China were hit particularly hard. Residents of Liaoning, Jilin and Heilongjiang reportedly saw their household electricity cut off suddenly without notice for days from last Thursday. Global Times, a state-run tabloid, described the blackouts as "unexpected and unprecedented". Authorities of the three provinces – home to nearly 100 million people combined – have pledged to prioritise residents' livelihood and minimise disruptions to homes, reported state broadcaster CCTV.
WHERE: According to Jiemian News, the "wave of power curtailments" has impacted 20 provincial-level regions in China since the end of August. However, the news website noted that only the north-east had seen household electricity being cut off. Elsewhere, restrictions had largely impacted industries deemed to have high energy consumption and emissions, the outlet said.
HOW: The causes vary from region to region, according to analyses from Chinese media outlets, including Caijing, Caixin, the Paper and Jiemian. Caijing reported that in provinces such as Jiangsu, Yunnan and Zhejiang, power rationing was driven by the over-implementation of "dual-control" policy, which saw the local governments ordering factories to cut back operation in order for them to meet their "dual" targets on total energy consumption and energy intensity (the energy use per unit of GDP). In provinces such as Guangdong, Hunan and Anhui, factories were forced to operate in off-peak hours due to power shortages, Caijing said. A report from Caixin noted that the blackouts in the north-east were caused by the compound effects of high coal prices and a lack of thermal coal, plus a "sharp decrease" in wind power generation. It cited an employee of the State Grid.
WHO: Dr Shi Xunpeng, a principal research fellow at the Australia-China Relations Institute, University of Technology Sydney, told Carbon Brief there were two "key reasons" behind the power rationing. He said the first cause was power-generation shortfalls. "The regulated power prices are below the true market price and, in that case, there [is] more demand than supply." He explained that state-controlled power prices were low while thermal coal prices were high, so power generators were forced to slash their production to reduce financial losses. "The second factor…is local governments' rush to meet their energy intensity and energy consumption targets set by the central governments. In this case, they enforce power rationing even when there is not a shortage," Dr Shi added. Hongqiao Liu, Carbon Brief's China specialist, also analysed the causes of the power rationing in this Twitter thread.
WHY IT MATTERS: This round of power rationing occurred in autumn – after a previous wave of rationing had occurred during summer peak months and before the demand for electricity would further rise in winter. China's state macroeconomic planner said yesterday that the country would use "multiple measures" to "ensure stable energy supply this winter and next spring and guarantee residents' energy-using safety". Moreover, the power rationing has caused a blow to China's manufacturing sector. Goldman Sachs estimated that 44% of China's industrial activity had been affected by the outages, reported BBC News. State news agency Xinhua reported that, as a result, more than 20 listed companies had issued notices of production suspension. CNN noted that the power crunch could "place even more strain on global supply chains". Dr Shi told Carbon Brief: "China's power rationing manifests the challenge of managing energy transition in developing countries. The outcome will have a significant impact on the global commodity market and even the global economy."
New directives to 'improve dual control'
WHAT: As the "power crisis" – as some media outlets have described it – unravelled in China, the state macroeconomic planner had already been drafting a new scheme to prevent the country's emissions-reduction efforts from causing disruption to its electricity supply and economy. On 16 September, the National Development and Reform Commission (NDRC) released the scheme to "improve" the "dual-control policy". The policy – which sets targets on total energy consumption and energy intensity – was introduced by the central government to curb the country's emissions.
WHAT ELSE: The scheme – which was sent to all provincial, regional and municipal governments – confirms the importance of "dual control", according to 21st Century Business Herald. However, the scheme also points out a lack of "flexibility" in the total energy consumption target and the need for "differential measures" in implementing the overall policy, the outlet said. It added that the release of the scheme was particularly timely because "some provinces faced arduous dual-control pressure and were forced to resort to measures, such as rationing electricity and restricting production".
HOW: The scheme stresses the importance of controlling "dual-high" projects – those with high energy consumption and high emissions. But it also puts forward some methods to add "flexibility" for the "dual-control" targets. It says that the central government will have the right to manage the energy consumption of "key national projects". It also allows regional governments to be exempt from "dual-control" assessments if they hit a more strict energy intensity target, which signifies that curbing energy intensity is the priority. Most importantly, the scheme establishes "five principles" in pushing forward the "dual-control policy", according to an editorial from financial outlet Yicai. The principles include "combining universal requirements and differentiated management" and "combining government regulation and market orientation", to name just two.
WHY IT MATTERS: Prof Lin Boqiang, dean of China Institute for Energy Policy Studies at Xiamen University, told 21st Century Business Herald that the scheme aimed to better balance economic growth and energy-use reduction. Chai Qimin, director for strategy and planning at National Center for Climate Change Strategy and International Cooperation, a state-affiliated institute, told the outlet that it could ensure the development of some energy-intensive industries that carried "national strategic significance". Dr Xie Chunping, policy fellow at the Grantham Research Institute on Climate Change and the Environment at the London School of Economics and Political Science, told Carbon Brief that the most significant directive in the scheme pointed to renewable energy. (Hongqiao Liu, Carbon Brief's China specialist, explained the directive related to renewable energy in this Twitter thread.) Dr Xie said: "Under China's strict implementation of 'dual controls', this instruction could effectively promote the consumption of green electricity."
---
Post time: Oct-06-2021