China track roller for KOMATSU dozer undercarriage
Product Detail
Product Tags
Description:
Single flange, double flange track roller is suitable for ranging 0.2-120 ton mini excavators and heavy excavators and bulldozers. Special version rollers for road milling machines, pavers, forestry and agricultural applications.
The design of double code seal and life long lubrication make the track roller a healthy life and a wonderful performance.
Quality TRACK ROLLER
1. Through-hardened or surface-hardened roll shell bodies increase wear resistance and ensure high structural strength and resistance to deformation. The seals guarantee permanent lubrification for optimum durability.
2. Quality components for rollers including hubs, collars, bimetal bushings, shaft, and high performance seals
3. Manufacture of hot forging processing: roller shell access to excellent flow distribution within the material structure of fiber.
Differential quenching or through quench hot heat treatment, the rollers have crack resistance effect and have a longer life span.
4. Quality Value: Roller shell material:50Mn/45#/40Mn2
Surface Hardness:HRC53-56
Quench depth:>7mm
Roller shaft material:45#
Surface Hardness:HRC53-56
Quench depth:>2mm
Roller collar material:QT450
5. Production capacity: 5000pcs/Month. Forging factory for the roller shell, and Iron casting factory for the roller collar, machining for the finished items, efficiently and high quality produced.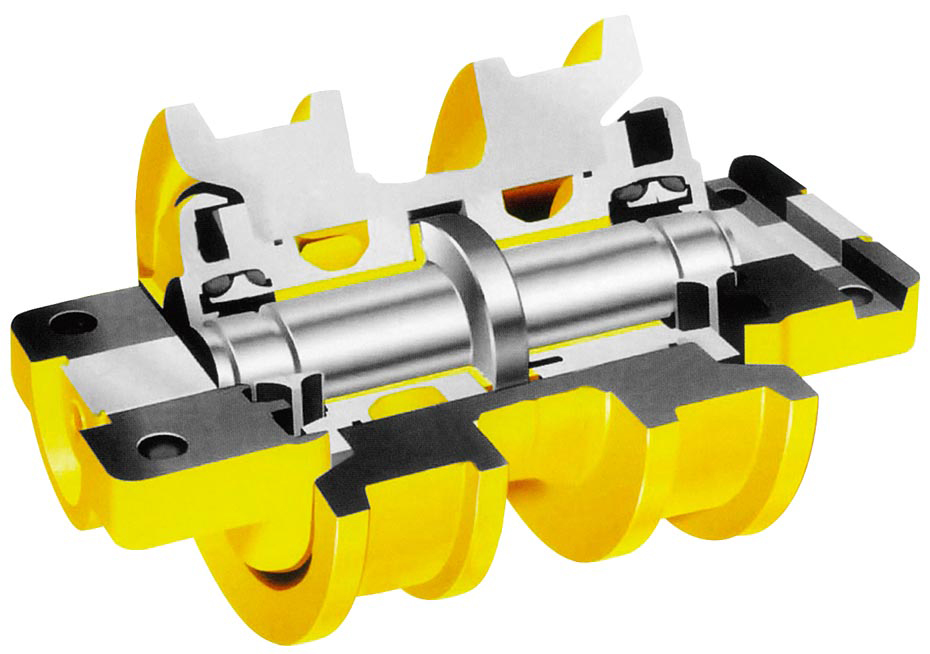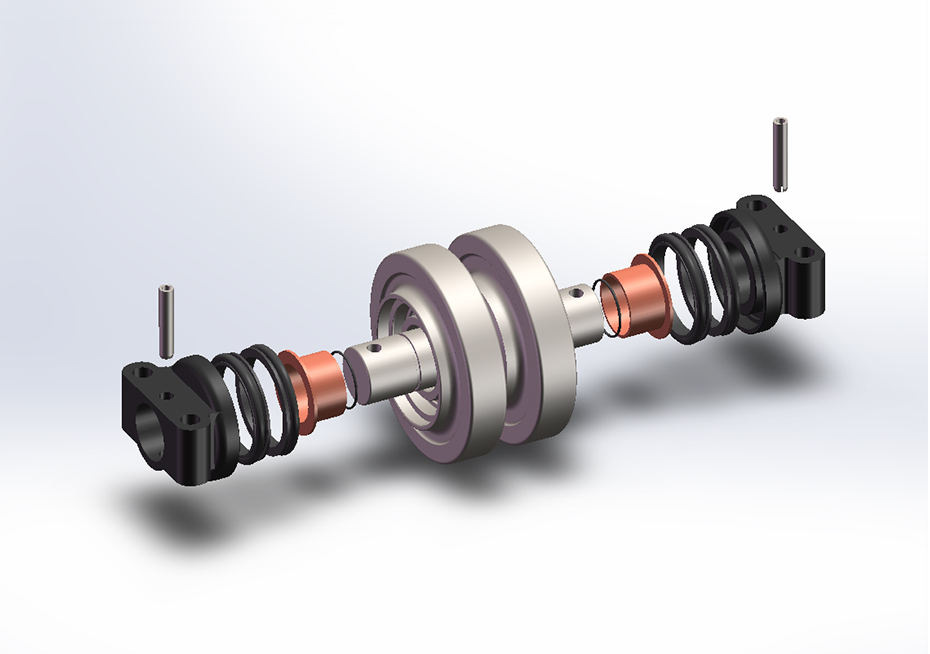 Tips for new track roller installation
1. Mixing new and old track rollers on the same side can overload the new ones as they sit lower than the worn ones, therefore taking a lot of extra weight.
2. If not replacing all new bottom rollers, it is recommended to fit all the better half on one side and all new ones on the other side. This keeps even pressure on each roller without overloading individual ones.
3. When replacing new roller, do not travel long distances without stopping the machine frequently as they could overheat and seize. Stop every 4-5 minutes and go the opposite direction a little to help circulate the oil. This is standard precaution for the first 100 hours
---
Next:
D8R D8N Dozer Undercarriage Parts Bottom Roller Lower Roller Single Flange Track Roller for Caterpillar D8R Bulldozer
---